Browse Items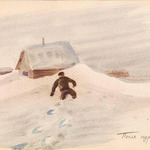 Painting by Georgi Karlovich Wagner, from the series "Kolyma," Magadan, 1946-1947.

Color Pencil sketch of Kolyma Magadan Camp by Georgi Karlovich Wagner. On the reverse there is the image of "Bukhta Nagaevo". Wagner spent years of imprisonment working in the gold mines at Kolyma. As an art historian, he produced an album of scenes of the camps during his time there.
Portrait of Tamara Petkevich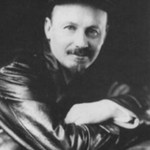 Black and white photograph of Nikolai Bukharin.

This document contains Nikolai Bukharin's arrest record and black and white photographs of Bukharin from his arrest in Moscow, 1909.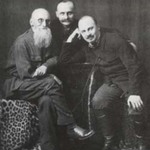 Black and white studio portrait of three members of the Bukharin family. Nikolai Bukharin is on the right.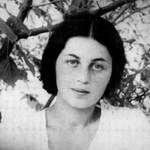 Photograph taken of Anna Larina as a young woman.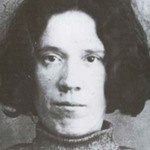 Black and white photograph of Anna Barkova.

Map of Thomas Sgovio's two journeys. One journey took him from Moscow to Magadan, the other from Moscow beyond the Ural Mountains to Boguchani in Siberia.