Browse Items

This document contains Nikolai Bukharin's arrest record and black and white photographs of Bukharin from his arrest in Moscow, 1909.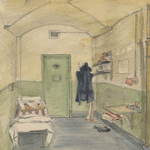 Rendering of Leningrad Internal Prison cell. Painted by Nikolai Evgenevich Lansere between 1931 and 1932. Shows the prisoner's bed, painting tools, and the washing facilities. Medium: watercolor and pencil on paper.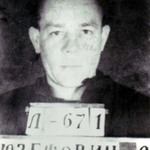 Black and white arrest photograph of S. Iuzefovich with his number and name displayed. He was a prisoner at Vorkuta, 1956-1957.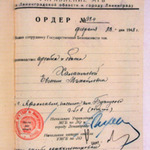 Arrest and search warrant for Evgeniia Mikhailovna Peunkova.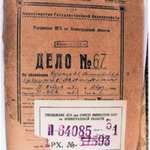 Front cover of the investigation file of Evgeniia Mikhailovna Peunkova and V. P. Kushnir on charges under Article 58 of the criminal code of the RSFSR

Warning: strrpos() [function.strrpos]: Offset is greater than the length of haystack string in /websites/gulaghistory.org/application/helpers/Functions.php on line 1348
Text text text text text text text text text text text…