Browse Items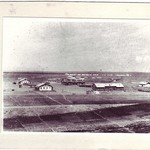 Photograph of Karaganda, Kazakhstan's Karlag showing the camp's structures. This camp largely operated as a giant state farm.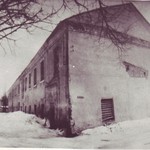 Black and white photograph of the exterior of the notorious Sukhanovka Prison located in the Moscow region. Sukhanovka was one of the most notorious places for its torture of prisoners under interrogation.

Black and white photograph of rear view of Lefortovo Prison, Moscow, showing trucks in back driveway and rear entrances.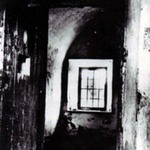 Photograph of Salekhard-Igarka Prison cell interior taken from hallway.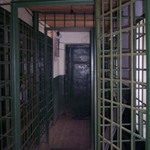 Photograph taken March 2006 at the Gulag Museum at Perm 36 in the Maximum Security Zone which in the post-Stalin era held many of the most famous prisoners from the Soviet human rights (dissident) movement.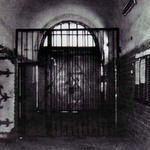 Black and wh ite photograph of corridor inside the notorious Vladimir Prison. Taken in 1989, the photo shows the prison which dates back to first half of the nineteenth century and held a great many prisoners throughout the Soviet era.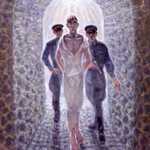 Painting by Nikolai Getman. Two armed secret police men lead a prisoner with his arms restrained behind his back down a prison corridor, possibly back to his cell, possibly to his execution.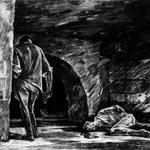 Sketch by Michail Distergeft. Families who sought information on the fate of family members who had been executed were often greeted with the lie that their loved one had been sentenced to a forced labor camp "without the right of correspondence." Consequently, the phrase become a synonym for execution in prisoner language. In the sketch, a guard with a gun stands looking down at a prisoner who has been shot in the head.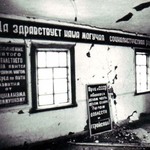 Black and white photograph of interior barrack ruins with visible propaganda slogans. Photograph taken at Salekhard-Igarka in 1990-1991. The slogans read: "Up with our powerful socialistic Motherland USSR." "The fulfillment of the fifth five year plan will be a big step forward on the path of development from socialism to communism." "Labor in the USSR is a matter of honor, glory, valor, and heroism."